SuperLotto Plus Exposed — Many Pluses!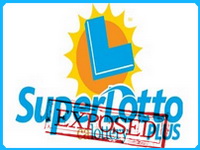 SuperLotto Plus Review
When I think of California, it's usually beaches and Hollywood, not lotteries. But the fun isn't in the sun. California is home to SuperLotto Plus. This is a lottery that has good odds and good jackpots. It's got 9 payout divisions right down to winning if you guess only the Mega (bonus) ball. They've had some great jackpots. I haven't played this lottery for a few years and can't remember why I got distracted by others. It was worth the second look!
What Is SuperLotto Plus?
SuperLotto Plus is played twice a week, Wednesdays and Saturdays. The game is very straightforward, with players choosing 5 numbers from 1 to 47 and a Mega number from 1 to 27. Jackpots start at a minimum of US $7 million and roll over until it is won. The highest jackpot to date was the US $193 million by three people in February 2000. That would certainly provide for some serious time on some beaches around the world, never mind California. I'm not a mathematician, but compared to some other lotteries, I think the fact that players only have to choose 5 plus a Mega number (versus some 6 or 7 numbers in other lotteries) seems pretty good.
Jackpots and Annuities
SuperLotto Plus jackpots are paid out in 26 yearly installments with many different percentages paid (remember I'm not a mathematician) each year. They allow players who win the jackpot to cash out, which equals about 45 to 55% of the announced jackpot. This lottery is taxed at a state level. Technically, players are supposed to be in California, though I couldn't find anything in the small print that declares residency as a requirement. It could mean a trip to California to pick up your big jackpot!
| | | | |
| --- | --- | --- | --- |
| Numbers Matched | Mega Ball | Prize | The Odds of Winning |
| 5 Numbers | YES | $7,000,000, Rollover, Pari-mutuel* | 1 in 41,416,353 |
| 5 Numbers | NO | Pari-mutuel | 1 in 1,592,937 |
| 4 Numbers | YES | Pari-mutuel | 1 in 197,221 |
| 4 Numbers | NO | Pari-mutuel | 1 in 7,585 |
| 3 Numbers | YES | Pari-mutuel | 1 in 4,810 |
| 3 Numbers | NO | Pari-mutuel | 1 in 185 |
| 2 Numbers | YES | Pari-mutuel | 1 in 361 |
| 1 Number | YES | Pari-mutuel | 1 in 74 |
| Only Mega Ball | YES | Pari-mutuel | 1 in 49 |
* SuperLotto Plus jackpot starts at $7,000,000 and grows (rolls-over) at every no-winner draw.
Who Can Play SuperLotto Plus?
Players who want to go after that big jackpot have to be 18 years of age or older. Playing through Superlotto Plus's online site, you must be in California.  Talking to some of the other concierge services available, you can play. Don't wait for any second; try your luck now. Thanks to LottoExposed.com, you have an amazing opportunity to participate in SuperLotto Plus draws right from your couch.
Customer Service at SuperLotto Plus
This is a state-run official lottery. I must confess, I did roll my eyes when I read they moved into their new headquarters in 2011 at the cost of a cool $58 million. I couldn't determine why there was a mad rush to move in, but the old place across the street was demolished almost immediately. The problem is because of the speed of the construction, they've had all kinds of issues with the roof, foundation, elevators – plus something about mold. I wondered if they can't handle getting a roof over their heads in a timely and efficient manner, then how do they operate this and other lotteries. Having said that, they have been paying out regular prizes and big jackpots regularly.
Complaints with SuperLotto Plus
There are heaps of sites to read about winners, including one specific site that lists where winning tickets have been purchased. I can actually see that attracting a few people to specific retail stores. Of course, sitting here in another country, I'll stick with my regular online lottery concierge.
Would you mind rating SuperLotto Plus?
The Bottom Line
SuperLotto Plus is a good solid lottery with significant jackpots and lots of other divisions to win in. It's an official government-run lottery that has taken steps to make sure that prize money is fairly distributed simultaneously, is funding education in California. I do like that versus the rest of the money going to a corporation or into someone's pocket.
Pros:
Official Lottery
Bi-Weekly
Good Growing Jackpots
Cons:
Sunshine
Beaches
Sunshine
Our team gives SuperLotto Plus a thumbs up, and it looks like Wednesdays and Saturdays are going to get a whole lot more interesting!