El Gordo de La Primitiva Exposed — Try the Oldest Lottery in the World!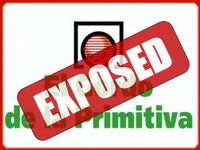 El Gordo de La Primitiva Review
While El Gordo, the specialized Christmas lottery in Spain, is the biggest lottery in the country that's recognized for the unbelievable holiday rewards, Spain has some other great options for international players. La Primitiva is one of them. Its history dates back to 1763, making it one of the oldest and best-established lotteries in Europe and even the rest of the world.
La Primitiva: A Quick Overview
In 1763, the Royal Lottery (Loteria Real) was set up in Spain. This first game established the foundations of developments to come, including La Primitiva.
The lottery was discontinued in 1862. La Primitiva in its modern format was announced in 1985. Over the years, the national game has undergone a couple of changes. The minimum guaranteed jackpot was increased in 2013, making La Primitiva one of the biggest and most profitable games in the world.
Apart from the jackpot change, there was also a Joker introduced to make the gameplay a bit more intriguing. More about the La Primitiva Joker and the rules will be explained in the coming sections.
Is El Gordo de La Primitiva a Scam?
Could one of the oldest and most reputable lotteries in the world be a scam? Of course not! La Primitiva is an entirely legitimate opportunity to win lots of cash.
La Primitiva is a part of the Loterias y Apuestas del Estado portfolio. This is a publicly owned company under the guidance of the Spanish Ministry of Finance and Public Administration that was founded back in 1763 and reformed several times through the years.
Several of the games in the company's portfolio include Loteria Nacional, EuroMilliones, BonoLoto, El Gordo de la Primitiva, La Quiniela, El Quinigol, Lototurf and Quintuple Plus.
One interesting specific of this national lottery organization is that 70 percent of the funds generated through ticket sales are put back in prizes. This is one of the highest percentages for national lotteries in the world. Loterias del Estado is run under a simple principle – distributing the most significant number of prizes among the most players.
To sum this section up, La Primitiva is not a scam. It's a completely legitimate opportunity to win lots of money, and luckily, it's available for players from all countries to try.
How Does La Primitiva Work?
Spain's La Primitiva comes in one of the most typical lottery formats – 6 out of 49. The cost of a single ticket is one euro. For an additional euro, a player can also unlock the Joker option in the game.
Joker has a series of seven additional random numbers printed on the lottery ticket. After the main La Primitiva numbers are drawn, the Joker drawing will also take place.
The Joker comes with separate prize tiers from the main La Primitiva awards. There are 6 additional prizes in total that can be won in addition to the main prize tiers. Thus, La Primitiva players can end up with massive sums.
Prize Tiers and Odds
La Primitiva comes with a minimum guaranteed jackpot of two million euro. If there's no winner, the sum will roll over towards the next drawing and increase the size of the top award. The odds of hitting the jackpot in one of Spain's most popular lotteries are 1 in 13,983,816.
| Numbers Matched | The Odds of Winning |
| --- | --- |
| 6 Balls | 1 in 13,983,816 |
| 5 Balls + Bonus | 1 in 2,330,636 |
| 5 Balls | 1 in 54,201 |
| 4 Balls | 1 in 1,032 |
| 3 Balls | 1 in 57 |
A historical La Primitiva jackpot was won in October 2015. The biggest top prize in the history of the game was 100 million euro. The sum fell after 25 weeks with no jackpot winner. An anonymous person from Barcelona became the luckiest individual in Spain after guessing all six of the winning numbers – 1, 7, 21, 27, 38 and 46.
People who match five numbers and a bonus number can win 100,000 euro, and the odds are 1 in 2,330,636. Those who match five numbers can win 2,500 euro, four numbers – 60 euro and 3 numbers – 9 euro. The odds linked to these prize tiers are 1 in 54,201, 1 in 1,032 and 1 in 57 respectively.
As already mentioned before, Joker comes with separate prize tiers. The top prize in this extra game is one million euro. Thus, players who win the jackpot and the top Joker prize can win at least 3 million euro.
The second Joker prize tier is 100,000 euro, the third one – 10,000 euro, fourth one – 1,000 euro, fifth one – 100 euro and the final six prize tier grants players a 10-euro prize.
Some Information for El Gordo de La Primitiva Winners
Players who win 600 euro or less can collect their La Primitiva prizes from any licensed retail venue. Larger prizes are collected from the Spanish national lottery headquarters. Draws take place on Thursday and Saturday. All of the week's prizes become available for claiming a day after the final draw for the week.
Until 2013, Spain didn't have lottery taxes, and all of the prizes were paid in the form of tax-free cash lump sums. The rules have changed, however, in an attempt to aid the Spanish economy through contributions to the national budget.
The new lottery taxes apply to prizes exceeding 2,500 euro in size. A 20 percent tax will be withheld before the prize gets paid out. The rule applies to lottery prizes won by both Spanish and international players. International winners will also have to pay attention to eventual taxation in their country of residence, as well.
Can You Buy El Gordo de La Primitiva Tickets Online?
La Primitiva has quickly become one of the most popular lotteries across the world because of the lucrative prizes. Because of the high interest, numerous online lottery agents have made the Spanish game available through their platforms. These websites make it possible for players to buy La Primitiva tickets online and claim their prizes through the platform.
Would you mind rating El Gordo de La Primitiva?
The Bottom Line at El Gordo de La Primitiva
Spain has so many cool lotteries that it may be difficult to choose the one you'd want to try. One thing is certain; La Primitiva is an excellent opportunity for winning some cash.
Some of the biggest La Primitiva pros include the following:
Pros:
The game has a standard, easy to understand 6/49 format
There's a minimum guaranteed jackpot of two million euro
A Jackpot supplementary game can be activated for just one more euro
The top Jackpot prize is one million euro
The jackpot will roll over if there's no winner for the respective drawing
There are four additional prize tiers and five other Jackpot prizes
Prizes are paid out in the form of a cash lump sum
70 percent of the funds generated through lottery ticket sales in Spain go back to the prize fund
There are two drawings per week
La Primitiva tickets can be bought online by international players
Wow, that's a pretty long list. While we do believe that Spain's La Primitiva is excellent, there are several shortcomings. The most critical cons to keep in mind before buying a ticket are:
Cons:
The lower prize tiers aren't that impressive
La Primitiva has a standard format that's typical for many other lotteries across the world
In 2013, Spain introduced a 20 percent tax on lottery prizes exceeding 2,500 euro
That's it! One of the world's oldest lotteries is still incredibly popular today. Luckily, you can buy La Primitiva tickets regardless of your location and test your luck. Don't forget the special Christmas option that La Primitiva has to offer – El Gordo. This is another wonderful celebratory game that's worth a try.