Meet LottoExposed.com Star Team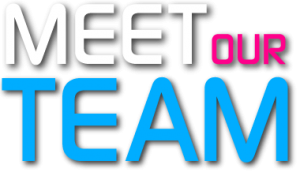 Our authors are an experienced team of online investigators who make it their mission to get to the bottom of online lottery providers (concierge services) and how they operate. They want to help you feel confident in your knowledge of what and where you are playing. Our team will guide you through the important things you need to know to play lotteries online. Lotteries are a game of chance, so why not increase your odds by using the research our team provides? They are here to answer your questions and build your confidence with the lotteries you choose to play! If you have any questions, feedback or comments they'd love to hear from you!
Nick Silver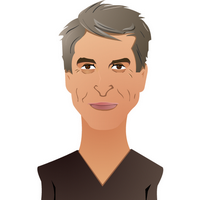 Nick is one of the founding members of our team and has been involved with the site since we launched. He is the backbone of our team and ensures that our team exposes different strategies and software to find out the real answers. In short, he is the magnetic force that pulls the expertise of our investigators to help lottery players from getting conned. Though Nick works with all Lotto Exposed contributors in all aspects of the lottery world, he specifically handles the team that investigates Lottery Ticket Sellers. Nick wants to ensure that all lottery players know the role of LottoExposed – a boot of steel for balls of scam! Nick wants to help people feel confident; he wants them to understand the sites they choose to play on. Because Nick is a mortal human with the vulnerability of being scammed himself, he's been there, done that – he speaks out of the experience. So when he says, "I know what you're going through," he MEANS it! So next time you smell something fishy about any site you come across, contact Nick – he's the ultimate Terminator of LottoExposed!
Evette Champion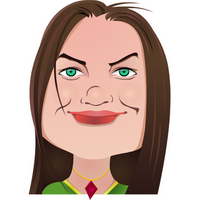 Evette gets her last name from being a champion! She is a real champion! She's like a female version of Thor and you bet LottoExposed.com wouldn't be what it is today! Evette loves playing the lottery and most importantly, winning them! When she's not buying lottery tickets or punching virtual holes on scam sites, she would be found blogging her thoughts and sharing information with avid lottery players. According to her, people should be alerted, they should be made to stand in a position where they feel confident about the decisions they make. She and her team of mini Thors like to delve into the different lotteries that are offered worldwide. They like to provide you on the spot review of what they noticed, what they felt and sometimes, how you should react. Also, Evette writes about the Lottery Regulation around the world. But if you prefer entertaining articles, check her posts from the Lottery Magazine category.
Lakeisha Ethans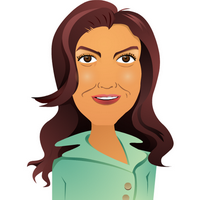 Although Lakeisha is a new member of the LottoExposed team, she is a real professional and she likes to be called Ethans; call it split personality or just a female version of The Hulk! Ethans likes to break strategies down into tiny pieces in order to evaluate and determine their efficiency. When it comes to scam lottery software, Ethans makes sure that the scammers are exposed, verbally beaten and trashed like a boss. Her aim is to defend lottery players from scam software and lottery strategies that offer nothing but a cab ride home! So anytime you come across articles that ridicule software, you know who wrote it! Besides, both she and Evette write amazing articles for the Lottery Magazine category. Moreover, Lakeisha is a meticulous investigator. She knows the ins and out of all Lottery Systems, Strategies, Methods and Software – whether new or old.
Daisy Morgan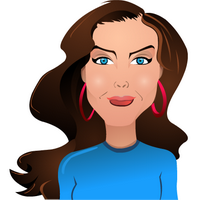 Daisy is the Wonder Woman for LottoExposed! Her position with LottoExposed is both powerful and graceful as she is the main site moderator as well as LottoExposed forum administrator. Daisy is a smart, strong and independently liberated professional whose peaceful diplomacy and strategic thinking makes her an important player in the world of lottery for LottoExposed! Being the forum administrator, Daisy knows how to handle her stuff and make sure people are as safe as they can be!
Lee Beaver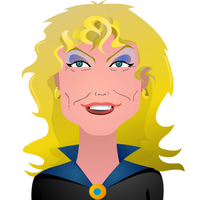 Lee is the female version of Captain America for LottoExposed! Her main task is to moderate the forum in order to restore peace and safety. If you think that someone has posted something that you feel concerned about, let her know and she'll get it sorted!
Viktor Clark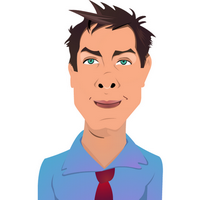 Viktor is our Spider Man! His tasks aren't different from Captain America, but he does have the veins to stretch out to helping his mate get things done in the most efficient manner!
Lotto Exposed on Google+.
Lotto Exposed on YouTube.
Find out more information About Us.