The Wonderful World of International Lotteries: Can Americans Play through Online Lottery Agents?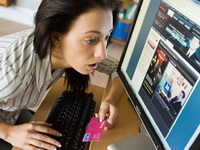 Are Online Lottery Agents Available for US Players?
You can't seem to get enough of lotteries? If so, chances are that the opportunities in your good old state or in the country aren't enough. Online lottery agents come to the rescue, but as a US citizen, can you try such services?
The good and short answer to this question is – yes, you can (but with a condition). There, we're done with the article and you're welcome!
Still, if you need some more information, here's the scoop of online lotto agents and how to choose the best opportunities. In addition, we'll take a look at the people that have actually won money this way.
What are Online Lottery Agents?
Before moving on to other questions, let's take a look at what online lottery agents are. If you're just making your first steps in this niche, chances are that you're still unfamiliar with the opportunities.
Online lottery agents are platform that help clients buy lottery tickets for a big number of international games. Some of the biggest websites represent the most prominent lotteries from the US, Canada, South America, Europe and Asia.
The online lottery agent has local representatives in each country that the customers have access to lotteries in. The local rep is responsible for purchasing a ticket on behalf of the customer. If you buy a ticket for EuroMillions, for example, the online lottery rep will submit the numerical combination on your behalf. You'll get a copy of the ticket via email or in your account, which helps you rest assured that the ticket has been bought.
Smaller amounts won through this kind of lottery ticket purchase will be credited directly to your account. If you win a bigger sum or the jackpot, you'll be contacted by the customer support of the online lottery agent and you'll get information about how the amount should be collected.
Can Americans Play International Lotteries?
The services of online lottery agents are open to people from all parts of the world, as long as local regulations don't prohibit such activities.
People living in the US, however, need to familiarize themselves with the so-called Wire Act of 1961. The Wire Act prohibits all types of online gambling, including the purchase of online lottery tickets. Some states have made amendments and moved away from these restrictive regulations. Local lotteries even have their websites that enable the quick and easy purchase of online tickets.
The main aim is to protect US citizens from the scams that run rampant in the online realm. If you do a bit of research, you'll understand just how creative scammers have gotten. There are dozens of "quick and easy" ways to earn money from online lotteries, as long as you pay a processing/money transfer/goodwill/charity fee before the sum is "wired" to you.
Offshore online lottery agents, however, are starting to change all of that. They're making it possible for US citizens to bypass the regulations that apply to local agents. These websites enable people in the US to purchase tickets for some of the biggest US lotteries that operate in another state and for international lotteries, as well.
Remember, that's illegal to participate in cross-state lottery propositions that you get by phone or by mail. But then again, 99.9 percent of these propositions are scams and you shouldn't respond to them anyways.
A Few Additional Considerations
Before you jump on the bandwagon and begin buying tickets for the world's most lucrative lotteries, you may want to check local regulations. Many states have already introduced rules that are a lot more lenient than the Wire Act of 1961. Still, some restrictions may apply.
It's also a good idea to do a check about the taxation percentage applying to your winnings.
Some states have already stopped taxing lottery prizes. In other places, there could be some taxes. If you're buying a ticket in a country where lotto taxes apply, as well, you may be subjected to double taxation.
Is It Even Worth Trying Online Lottery Agents?
Now that we've clarified the situation, you're probably wondering whether such opportunities deserve a try at all. After all, has anyone won by buying international lottery tickets online?
The answer is a reassuring yes.
The miracle happened in December, 2015. This is when a man from Iraq won the 6.4-million dollar Oregon MegaBucks jackpot. Playing through The Lotter, the man had been testing the opportunity for just a few months before hitting the huge jackpot.
Iraq's luckiest man for 2015 chose to get his jackpot in monthly installments that will add up to 256,000 dollars (before taxes) per year. He will continue getting those juicy sums for a period of 25 years.
So if you're still wondering whether to try international lotteries, you may want to see what the rest of the world has to offer. Some international lotteries feature great jackpots and better odds of winning than online games. It's up to you to choose the opportunity that can potentially make you richer.